A Celebration of our State's Big Appetite for Literature brought to you by
Writing Workshops Dallas & Gemini Ink.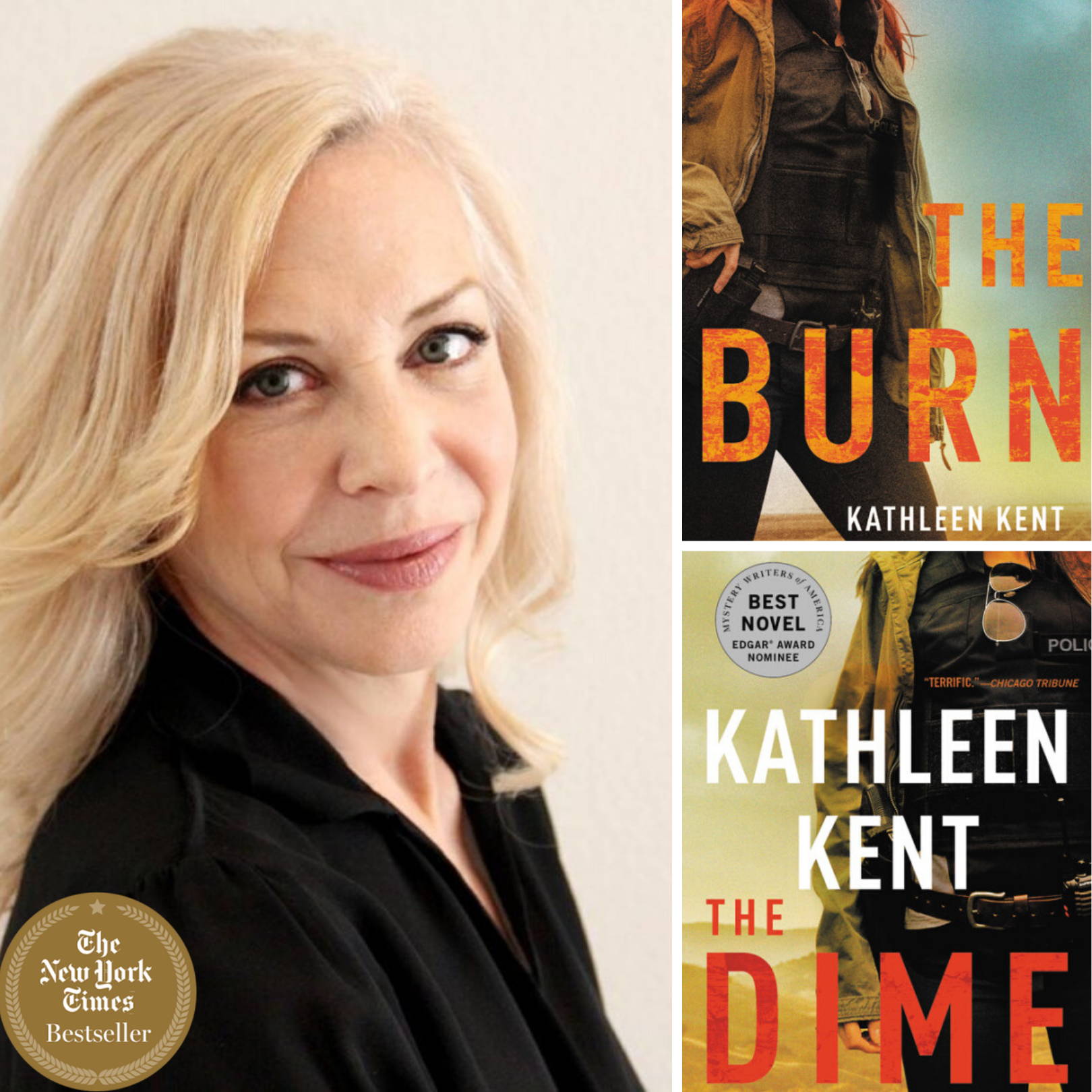 THE PITCH
Unplug from the outside world and JOIN us at The Big Texas Read (TBTR) brought to you by Writing Workshops Dallas and Gemini Ink. As featured in
Poets&Writers
,
Forbes
,
Book Riot
,
The Dallas Morning News
, and the
San Antonio Express-News
, we'll be reading ONE work of prose or poetry written by a Texas author every month! We'll be with you all the way from page one to "THE END" with our Zoom author chats and Q&A's, scheduled every two weeks. It's a big virtual book club, and we'd love for you to join in the fun!
THE BOOKS

We'll read the first two books in
New York Times
bestselling author Kathleen Kent's the Betty Rhyzyk series:
The Dime
&
The Burn
. We'll discuss
The Dime
on 6/24 and follow it with
The Burn
on 7/8. In each book, Brooklyn's toughest female detective takes on Dallas -- and neither is ready for the fight.
UPCOMING AUTHORS/TITLES INCLUDE
7/8: New York Times bestselling novelist Kathleen Kent: The Burn

7/22 & 8/5: 2020 Texas Poet Laureate Emmy Perez: With The River on Our Face
8/19 & 9/2: Winner of the Iowa Prize for Nonfiction Kendra Allen: When You Learn the Alphabet
9/16 & 9/30: Edgar-winning novelist Joe R. Lansdale: Edge of Dark Water

10/14 & 10/28: Debut Novelist Fowzia Karimi: Above Us the Milky Way
11/18 & 12/2: Poet Wendy Barker

FREE GIVEAWAYS

Keep a lookout for giveaways that come with being a book lover and taking part in The Big Texas Read, from free online WWD and Gemini Ink seminars to an industry consultation with Kathleen Kent. Help us celebrate the diverse literary voices of our robust state, and we'll join you in making the most of these unexpected times by keeping you company with great Texas authors and like-minded fellow readers. In these unsettling times, what could be better than a good book, a dynamic discussion, and meeting new friends? What else is there than that? What else will bring us closer together?

PARTNER BOOKSTORES

We're excited to partner with
Interabang Books
in Dallas and
The Twig Book Shop
in San Antonio for The Big Texas Read. You can order your book directly from either bookstore and have it delivered to your front door!
PRAISE FOR THE DIME & THE BURN
"Gripping . . . Briskly paced, The Burn barely allows the reader to take a breath as believable twists careen throughout."—Oline Cogdill, Associated Press

"Deeply satisfying . . . [Betty is] an obsessive, borderline unstable, fascinating, Brooklyn-born seeker of truth. . . . With Betty Rhyzyk, Kathleen Kent brings those mean streets to life as excitingly as anybody has in years."—The Washington Post

"Harsh, violent reality is the daily farefor Dallas police detective Betty Rhyzyk, the narrator of Kathleen Kent'ssatisfying The Burn."— The Wall Street Journal

"Kent's Dallas setting is so meticulously drawnthat one can practically smell the streets, the sour odor of the street people.All of her characters are memorable, and not a single one, even the minorcharacters, is less than three dimensional."—New York Journal of Books

"A suspensefulmystery right up until the end --- and an effective exploration of trauma andits ongoing repercussions, not only for survivors but also for those who careabout, and for, them."—BookReporter

"Kent continues to reinvent and subvert traditional noir expectations with the larger-than-life, damaged, courageous Betty. . . . Action-driven mystery anchored by dynamic, deep characters."—Kirkus Reviews (starred)

"A gripping, powerfully human procedural"—Booklist

"Exciting [and] moving... Grisly but likable."—The Wall Street Journal

"Terrific... Kent's own ability to avoid predictable outcomes and keep the reader on edge bodes well for future installments in this series."—Chicago Tribune
ABOUT KATHLEEN KENT

Kathleen Kent is the author of the Edgar Award-nominated The Dime, as well as the bestselling historical novels The Heretic's Daughter, The Traitor's Wife, and The Outcasts. Kent lives in Dallas, TX.
We hope that our lively discussions about literature will enliven you to pick up a pen or sit down at a typewriter or computer and get writing yourself!