A Celebration of our State's Big Appetite for Literature brought to you by
Writing Workshops Dallas & Gemini Ink.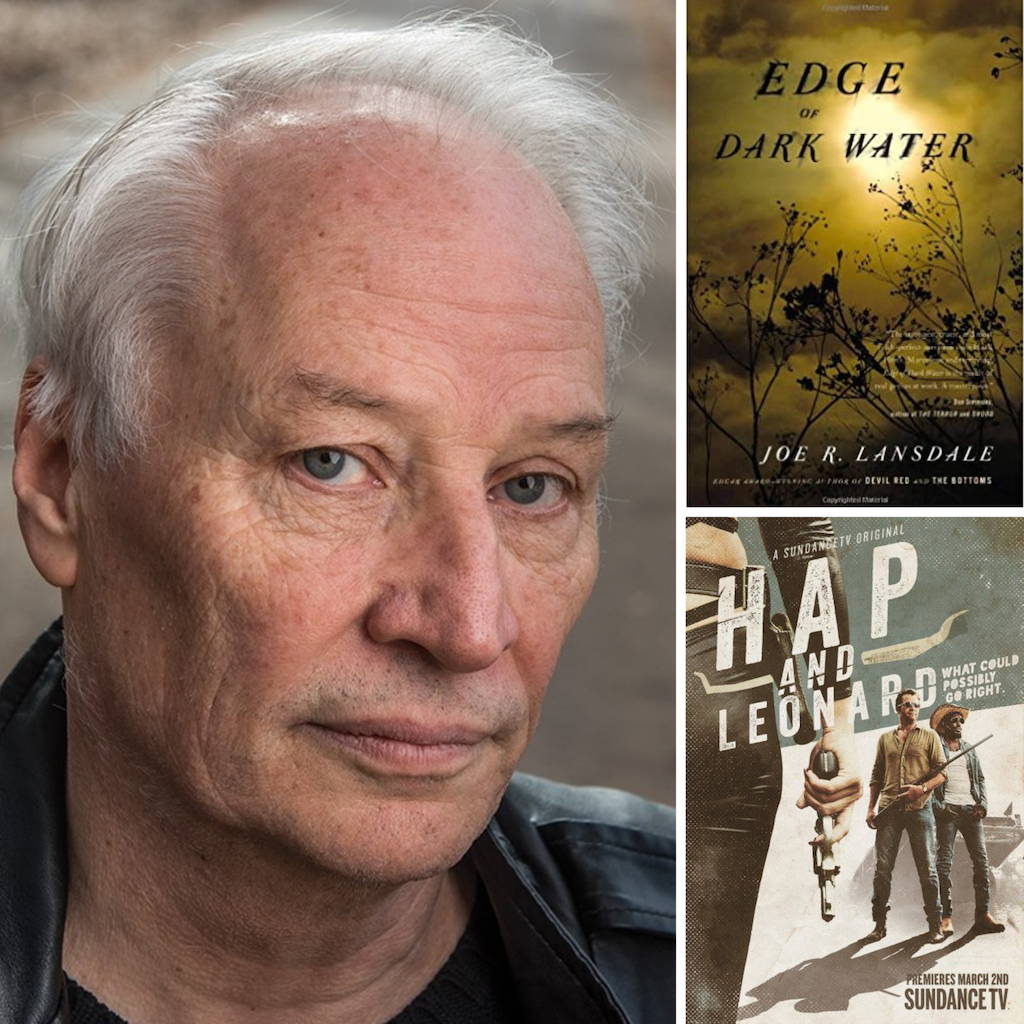 September 30th, 2020 via Zoom @ 7:00PM CST
THE PITCH
Unplug from the outside world and JOIN us at The Big Texas Read (TBTR) brought to you by Writing Workshops Dallas and Gemini Ink. As featured in
Poets&Writers
,
Forbes
,
Book Riot
,
The Dallas Morning News
, and the
San Antonio Express-News
, we'll be reading ONE work of prose or poetry written by a Texas author every month! We'll be with you all the way from page one to "THE END" with our Zoom author chats and Q&A's, scheduled every two weeks. It's a big virtual book club, and we'd love for you to join in the fun!
THE BOOKS

We'll read Joe R. Lansdale's novel
Edge of Dark Water
and discuss with the author on 9/30.
UPCOMING AUTHORS/TITLES INCLUDE
9/30: Edgar-winning novelist Joe R. Lansdale: Edge of Dark Water

10/14 & 10/28: Debut Novelist Fowzia Karimi: Above Us the Milky Way
11/18 & 12/2: Poet Wendy Barker

PREVIOUS AUTHORS/TITLES INCLUDE
Winner of the Iowa Prize for Nonfiction Kendra Allen: When You Learn the Alphabet

2020 Texas Poet Laureate
Emmy Perez
:
With The River on Our Face
New York Times
Bestselling Author
Kathleen Kent
:
The Dime
&
The Burn
FREE GIVEAWAYS

Keep a lookout for giveaways that come with being a book lover and taking part in The Big Texas Read, including free online WWD and Gemini Ink seminars. Help us celebrate the diverse literary voices of our robust state, and we'll join you in making the most of these unexpected times by keeping you company with great Texas authors and like-minded fellow readers. In these unsettling times, what could be better than a good book, a dynamic discussion, and meeting new friends? What else is there than that? What else will bring us closer together?

PARTNER BOOKSTORES

We're excited to partner with
Interabang Books
in Dallas and
The Twig Book Shop
in San Antonio for The Big Texas Read. You can order your book directly from either bookstore and have it delivered to your front door!
PRAISE FOR JOE R. LANSDALE

"The strongest, truest, and most pitch-perfect narration since HuckFinn's. Marvelous and terrifying, EDGE OF DARK WATER is the result ofreal genius at work. A masterpiece."
—
Dan Simmons, author of The Terror and Drood
"EDGE OF DARK WATER describes a trip downriver that is one-half
Huck Finn
, one-half
Deliverance
,and entirely Joe Lansdale. If you aren't familiar with the work of thistrue American original, and master of hillbilly noir, climb in the boatand hang on for dear life: the water is rough."—
Joe Hill, author of the New York Times bestseller Horns and A Heart-Shaped Box
"JoeLansdale has long been one of our finest and most difficult to classifywriters. You can call his writing supernatural, horror, crime, or plainSouthern, as long as you remember to call it great. Always a generousstoryteller, in EDGE OF DARK WATER he offers a beautifully spun tale oflife in the sticks, friendship and mortality, and tells it with the wit,humor and pure-dee power we've come to expect of him."
—
Daniel Woodrell, author of Winter's Bone
"JoeLansdale always transports me. In EDGE OF DARK WATER, he takes me tothe mysterious brooding landscape of Twain and Faulkner, with acompelling twist that is all Lansdale."
—
David Morrell, New York Times bestselling author of First Blood and Creepers
"Joe R. Lansdale has a folklorist's eye for telling detail and a front-porch raconteur'
s
sense of pace."—
The New York Times Book Review
"Scenes that stand your hair on end while you fall out of your chair laughing."
—
Chicago Sun-Times, on Leather Maiden
ABOUT JOE R. LANSDALE

Joe R. Lansdale is the author of nearly four dozen novels, including Rusty Puppy, the Edgar-award winning The Bottoms, Sunset and Sawdust, and Leather Maiden.He has received nine Bram Stoker Awards, the American Mystery Award,the British Fantasy Award, and the Grinzane Cavour Prize for Literature.He lives with his family in Nacogdoches, Texas.
We hope that our lively discussions about literature will enliven you to pick up a pen or sit down at a typewriter or computer and get writing yourself!