A Celebration of our State's Big Appetite for Literature brought to you by
Writing Workshops Dallas & Gemini Ink.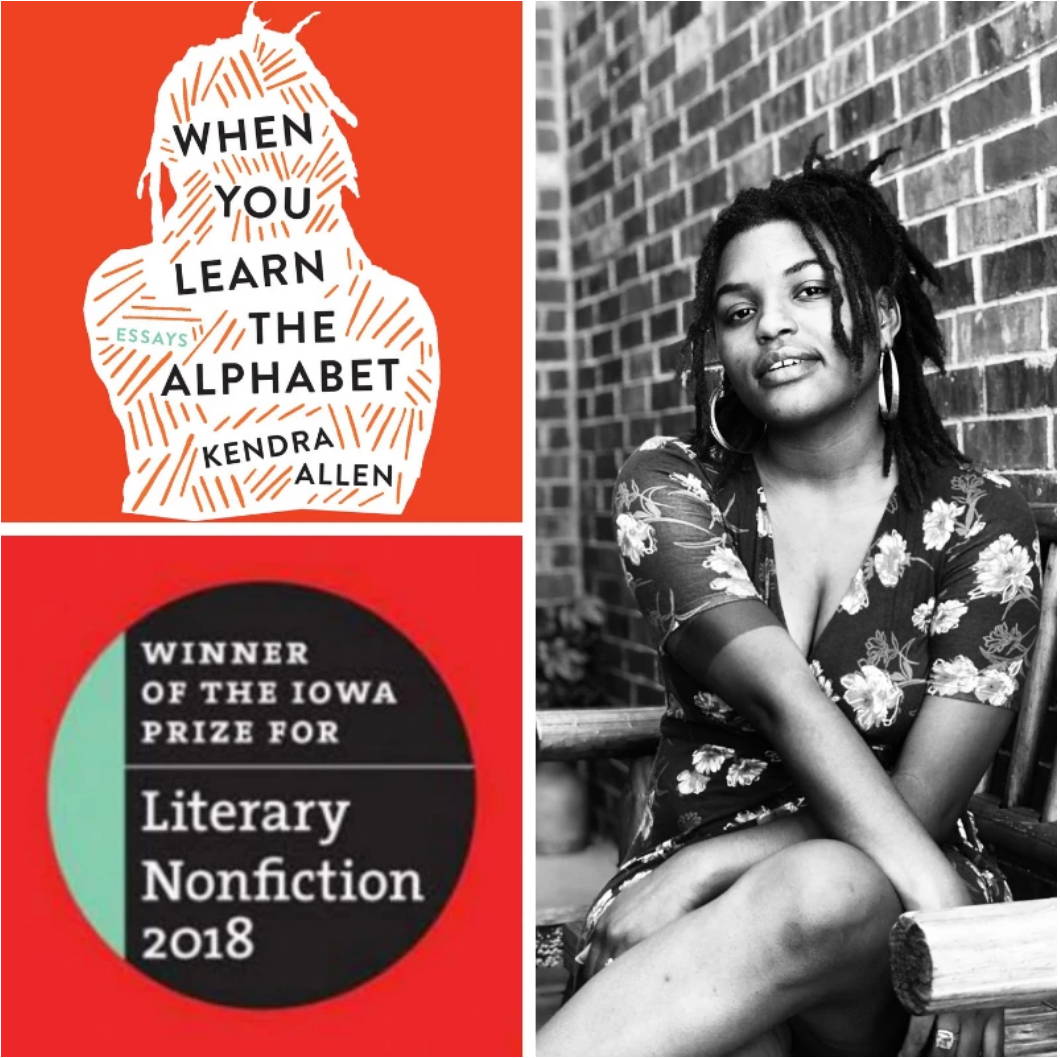 THE PITCH
Unplug from the outside world and JOIN us at The Big Texas Read (TBTR) brought to you by Writing Workshops Dallas and Gemini Ink. As featured in
Poets&Writers
,
Forbes
,
Book Riot
,
The Dallas Morning News
, and the
San Antonio Express-News
, we'll be reading ONE work of prose or poetry written by a Texas author every month! We'll be with you all the way from page one to "THE END" with our Zoom author chats and Q&A's, scheduled every two weeks. It's a big virtual book club, and we'd love for you to join in the fun!
THE BOOKS

We'll read Kendra Allen's essay collection
When You Learn the Alphabet
, winner of the Iowa Prize for Nonfiction, and discuss with the author on 8/19 and 9/2.
UPCOMING AUTHORS/TITLES INCLUDE
8/19 & 9/2: Winner of the Iowa Prize for Nonfiction Kendra Allen: When You Learn the Alphabet
9/16 & 9/30: Edgar-winning novelist Joe R. Lansdale: Edge of Dark Water

10/14 & 10/28: Debut Novelist Fowzia Karimi: Above Us the Milky Way
11/18 & 12/2: Poet Wendy Barker

FREE GIVEAWAYS

Keep a lookout for giveaways that come with being a book lover and taking part in The Big Texas Read, including free online WWD and Gemini Ink seminars. Help us celebrate the diverse literary voices of our robust state, and we'll join you in making the most of these unexpected times by keeping you company with great Texas authors and like-minded fellow readers. In these unsettling times, what could be better than a good book, a dynamic discussion, and meeting new friends? What else is there than that? What else will bring us closer together?

PARTNER BOOKSTORES

We're excited to partner with
Interabang Books
in Dallas and
The Twig Book Shop
in San Antonio for The Big Texas Read. You can order your book directly from either bookstore and have it delivered to your front door!
PRAISE FOR KENDRA ALLEN

"Kendra Allen's When You Learn the Alphabet is a roaring meditation on what black daughters in our nation do with what and how they've been taught. The book brilliantly animates the formal and informal education processes of becoming grown in America. Allen somehow manages to make explorations of colorism, language, trauma, war, and love sit comfortably next to one another. Allen's book is an ambitious, dexterous collection that really obliterates convenient understandings of the sentimental in favor of dynamic, fleshy layers of soulful sincerity. It is a remarkable artistic achievement."—Kiese Laymon, judge, Iowa Prize for Literary Nonfiction, author,
Heavy: An American Memoir
"Allen writes of the layers of her experience and the larger African-American experience, from surface appearances ("they do not see caramel, yella bones, creole, good hair, bad hair….They don't see chocolate, bleaching creams, sunscreens, brown skin, light skin, they just see African") to family dynamics to the power of words. A standout piece on the last matter is her essay "How to Workshop N-Words," which should be required reading for writing instructors everywhere. . . . The author turns the lens on herself when examining the fraught place of gayness in the African-American community, confessing to comfortable accession to "straight privilege" and challenging those who "have used God as a rationalization for their made up minds all their lives." A promising debut from a writer with much to say."—
Kirkus Reviews

"Kendra Allen will not, as she writes, make anyone feel good at her own expense. Nor will she let herself be comforted at the expense of others. Instead, she brilliantly writes her tender origins into history, creating for future readers a complex sense of self-recognition missing from her own past."—Hali Felt, University of Alabama
"Every generation has its seer, a writer of radical, fierce talent who tells it true, who writes the being and identity like a punch in the gut. Kendra Allen is this generation's sharpshooter. To think: this is her first book. We are witnessing the birth of this astonishing star."—Jenny Boully, author,
Betwixt-and-Between: Essays on the Writing Life
ABOUT KENDRA ALLEN

Kendra Allen is author of essay collection When You Learn The Alphabet and winner of the 2018 Iowa Prize for Literary Nonfiction for University of Iowa Press. Born and raised in Dallas, TX, she holds an MFA from the University of Alabama. You can find other works from her in brevity, december, and The Rumpus among others. Her poetry collection, The Collection Plate, is forthcoming from Ecco.

We hope that our lively discussions about literature will enliven you to pick up a pen or sit down at a typewriter or computer and get writing yourself!