BLAKE KIMZEY
FOUNDER & EXECUTIVE DIRECTOR

Blake Kimzey
founded and directs
Writing Workshops
&
Writing Workshops Paris
and is a co-founder of
The Big Texas Read
. Named one of
D Magazine's
Artists to Learn From, he is a graduate of the MFA Program at UC Irvine; Blake also sits on the Board of the Elizabeth George Foundation and received a generous Emerging Writer Grant from the Foundation. His fiction has been broadcast on NPR, performed on stage in Los Angeles, and published by
Tin House, McSweeney's, VICE, Longform,
and selected by Pulitzer Prize-winner Robert Olen Butler for inclusion in
The Best Small Fictions
. Blake's collection of short tales,
Families Among Us
, an Indie Bestseller, was published by Black Lawrence Press. Blake has been awarded fellowships to attend the Squaw Valley Community of Writers and the Vermont Studio Center and a generous grant from Americans for the Arts Foundation. He has taught in the Creative Writing Programs at SMU, UT-Dallas and UC-Irvine. Follow him on Twitter
@BlakeKimzey
, or contact him at blake@writingworkshopsdallas.com.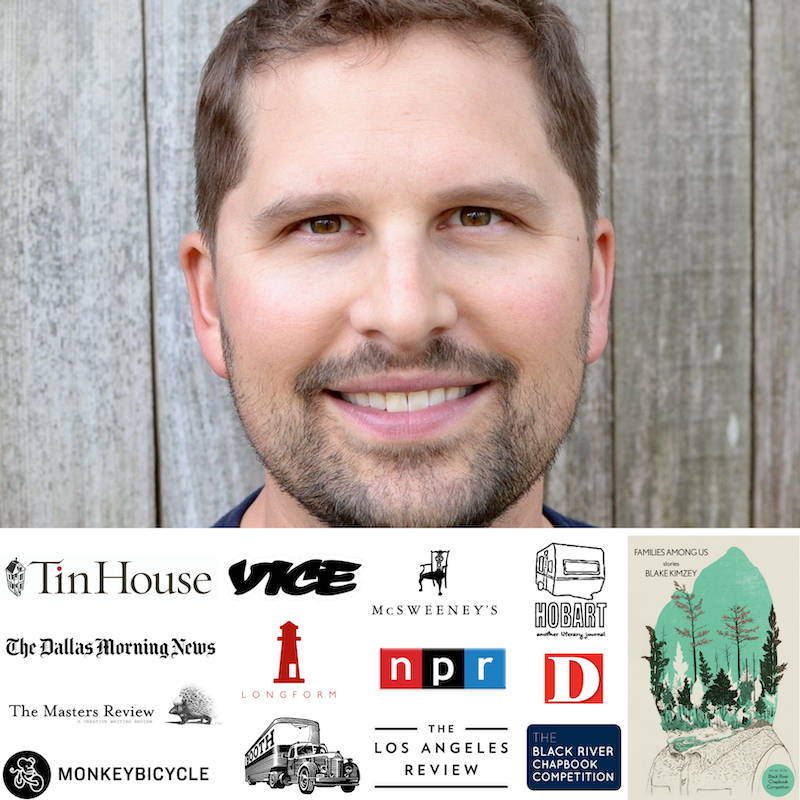 Mary South is the author of the debut short story collection, You Will Never Be Forgotten, published in March 2020 by FSG Originals. Her writing has appeared in The New Yorker, American Short Fiction, Conjunctions, BOMB, NOON, Guernica, LARB Quarterly, The Offing, and The White Review, among others. She has also taught writing at Catapult and Columbia University.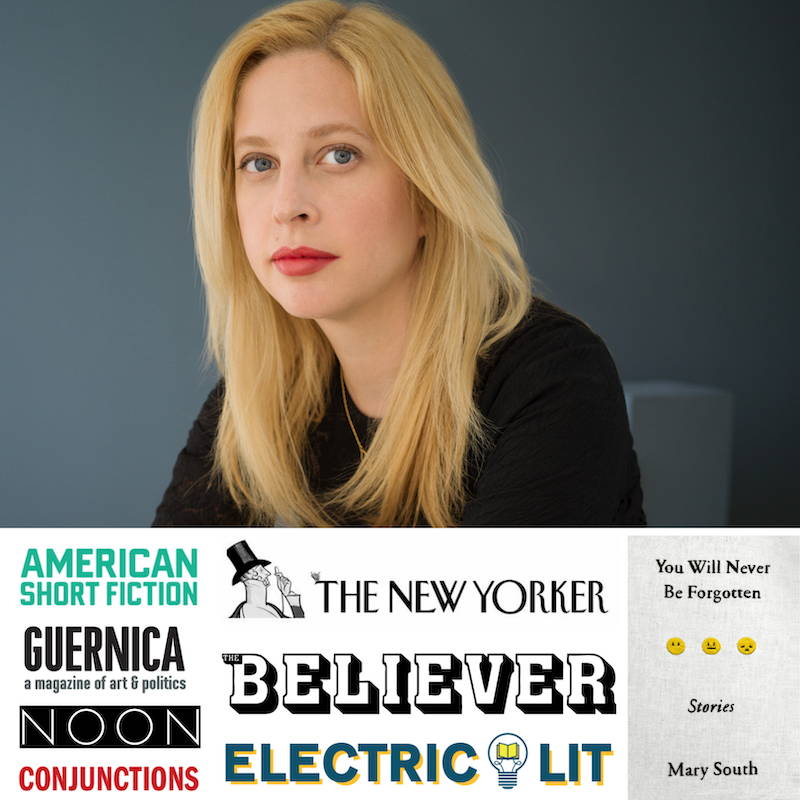 Diana Spechler is the author of the novels Who by Fire and Skinny and of the New York Times Opinion series Going Off. Her work has appeared in GQ, the Wall Street Journal, The Guardian, Harper's, Esquire, Playboy, National Geographic Traveler, BBC Travel, Washington Post, Travel + Leisure, Afar, Saveur, Bon Appetit, Ploughshares, and many other publications. She is the recipient of a number of awards and fellowships, including a Hawthornden Castle Residency, a Yaddo Residency, the Steinbeck Fellowship, and the Orlando Creative Nonfiction Prize from A Room of Her Own Foundation. She is also a seven-time Moth Story Slam winner who has been featured on NPR.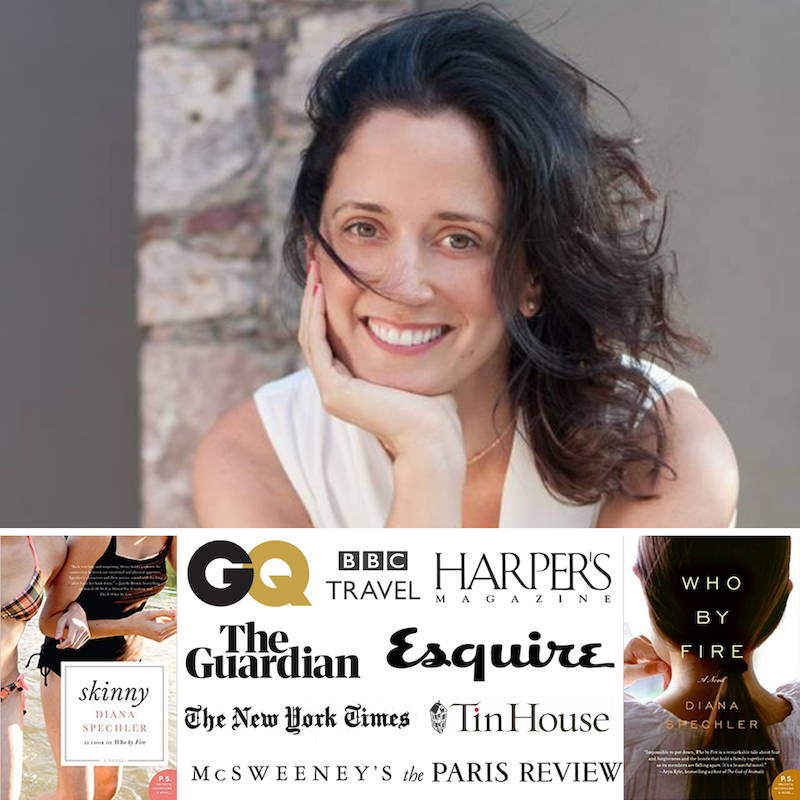 Lisa Levy
is a writer, essayist, and critic. Her work has appeared in many publications, including the New Republic, the LARB, the Believer, the Millions, the Rumpus, TLS, the CBC, and Lit Hub, where she is a contributing editor. She is also a columnist and contributing editor to Crime Reads. She has an essay in the collection
Talking About Pauline Kael
and one in the forthcoming anthology
Dating & Sex: The Theory of Mutual Self-Destruction
.She is pursuing an MFA in nonfiction writing at Goucher College and working on a collection of linked essays about chronic illness and cultural ideas about life narrative, progressive time, and futurity, as well as a critical study about women and crime fiction. Aside from reading, writing, and squeezing in some reality TV, Lisa collects all sort of things: MOD dresses, varieties of Cadbury Dairy Milk bars,etiquette books, dated essay anthologies, Lilli Ann coats, and old copies of the Partisan Review. She posts a dress of the day on social media; Instagrams her night reading; eats her chocolate and loves her coats (none of which are really warm enough for Canada). Lisa moved from New York City to Toronto in the summer of 2019. She lives with her husband and their Basset hound, Daisy, in the Leslieville neighbor hoodin Toronto. She considers herself an amateur Canadian.
Elinam Agbo was born in Ghana and raised in Kansas. A graduate of the Clarion Science Fiction & Fantasy Writers' Workshop,she holds a BA from the University of Chicago and an MFA from the University of Michigan's Helen Zell Writers' Program. She is also a winner of the 2018 PEN/Dau Short Story Prize, a 2019 Aspen Words Fellow, and a recipient of the honorable mention prize for fiction in the 2019 Hurston/Wright Award for College Writers. Her work has appeared and is forthcoming in American Short Fiction, Nimrod International Journal, and Waxwing, among others.
Jenny Bhatt
is a writer, literary translator, and book reviewer. She is a Contributing Editor (Books) at PopMatters, where she also writes a monthly column on short stories. Her debut short story collection,
Each of Us Killers
, made
The Millions' Most Anticipated Debuts,
Lit Hub's Most Anticipated Debuts
,
KIRKUS
, &
Electric Literature's Most Anticipated Debuts
in 2020! . Her literary translation of Dhumketu's best short stories will be out in December 2020 with HarperCollins India. Her fiction-writing has won Pushcart Prize and Best American Short Stories nominations and reached the finalist stage for the 2017 Best of the Net Anthology. Her non-fiction has appeared or is upcoming in, among others:The Atlantic, NPR, Washington Post, BBC, Literary Hub, Longreads, The Millions, PopMatters, Scroll.in, The National Book Review, and more. Her work-in-progress novel is a literary thriller featuring ten protagonists who live across three continents and come together during a nine-day Indian festival to set a new world event in motion. Having lived and worked her way around India, England, Germany, Scotland, and various parts of the US, she now lives in the Dallas, Texas suburbs.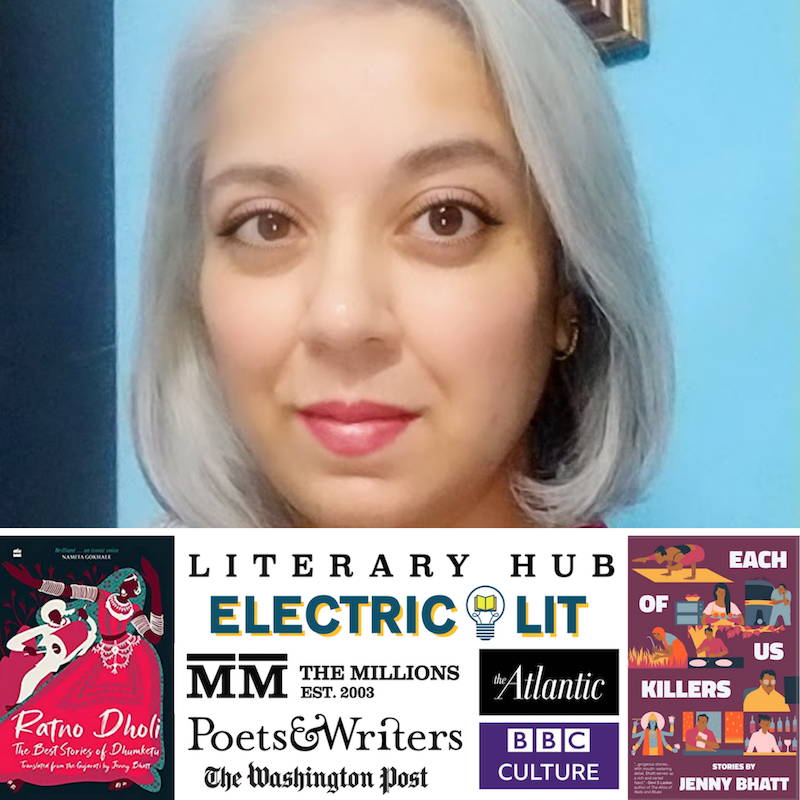 Chloe Caldwell is the author of the essay collections I'LL TELL YOU IN PERSON and LEGS GET LED ASTRAY, as well as the critically acclaimed novella, WOMEN. Her essays have appeared in The New York Times, Buzzfeed, New York Magazine, Vice, Salon, Longreads, Nylon, and half a dozen anthologies including Goodbye To All That: Writers on Loving and Leaving NYC and Without A Net: The Female Experience of Growing Up Working Class. Her essay "Hungry Ghost" was listed as Notable in Best American Non-required Reading 2016. She teaches creative nonfiction writing at Catapult in NYC and online, and hosts seasonal writing retreats which were recently mentioned in The New York Times. Chloe lives in Hudson, NY.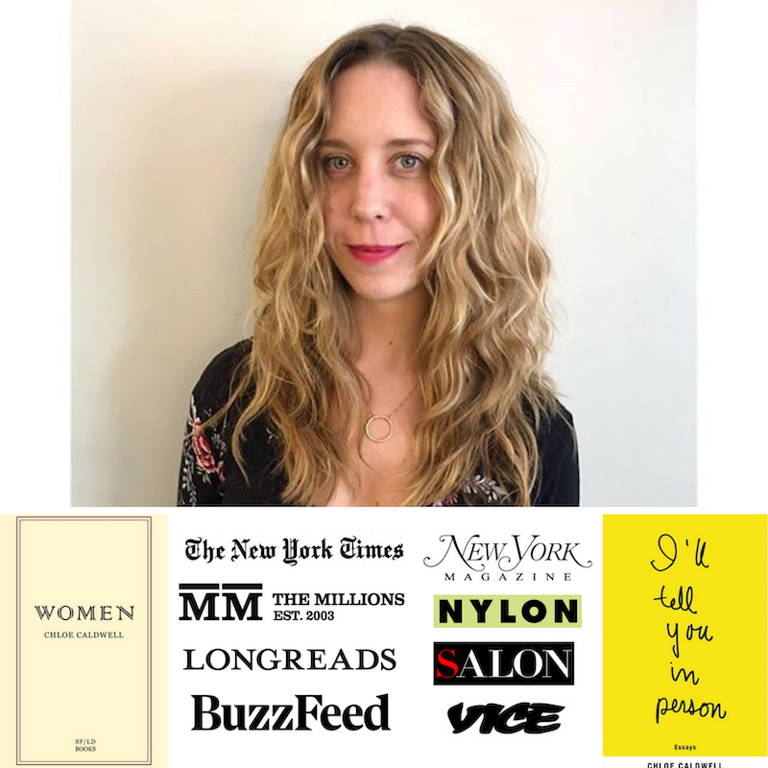 Abby L. Vandiver
, also writing as Abby Collette, is a hybrid author who has penned more than twenty-five books and short stories. She has hit both the
Wall Street Journal
and
USA Today
bestseller list. The first book in her latest cozy series,
A Deadly Inside Scoop
, published by Penguin Berkley, is out now, with the second book,
A Game of Cones
, coming in March 2021.
James Tate Hill is the author of the memoir Blind Man's Bluff (W.W. Norton, 2021) and Academy Gothic(Southeast Missouri State University Press, 2015), winner of the Nilsen Prize for a First Novel. His fiction and essays have appeared in Literary Hub, Prairie Schooner, Hobart, Story Quarterly, and Waxwing, among others. Best American Essays 2019 listed "Do Audio books Count As Reading?" from Literary Hub as a Notable Essay. He's the fiction editor for the literary journal Monkeybicycle and a contributing editor for Literary Hub,where he writes a monthly audio books column. Born in Charleston, West Virginia, he's a graduate of the writing programs at Hollins University and the University of North Carolina Greensboro. He lives in North Carolina with his wife.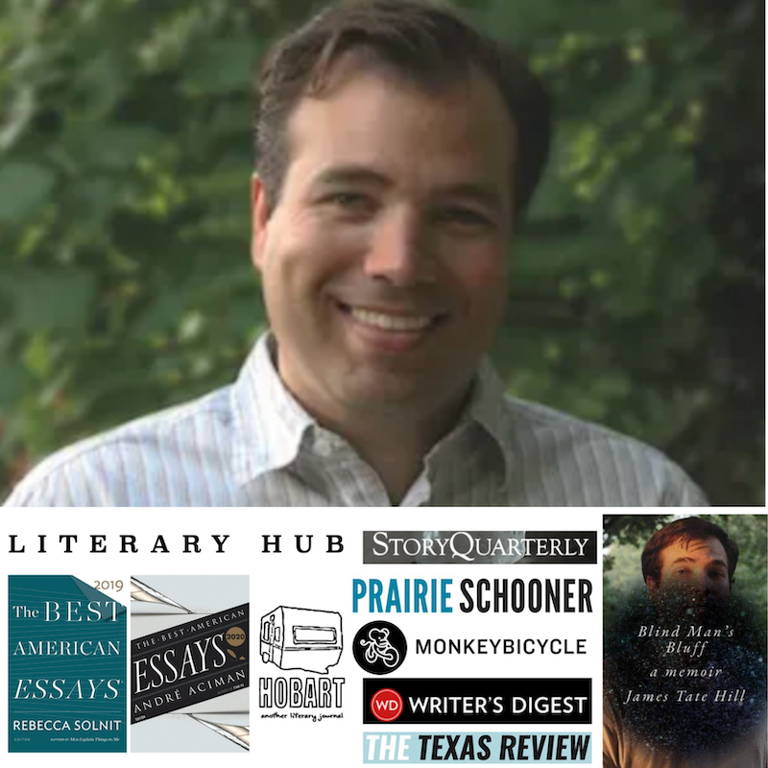 Sarah Carson is the author of two poetry collections—Buick City (Mayapple Press) and Poems in which You Die(BatCat Press)—as well as four chapbooks. Her work has appeared in Cream City Review, Guernica, the Minnesota Review, the Nashville Review and New Ohio Review, among others. Her story "Self-portrait" appeared on Wigleaf's Top 50 Short Fictions list, and her poem "How to Baptize a Child in Flint, Michigan" was awarded the Copper Nickel Editors Prize.She has been a recipient of a grant from the Illinois Arts Council, a finalist for the Ruth Lilly Fellowship from the Poetry Foundation, and an Honorary Ringmaster of a Flint, Michigan circus.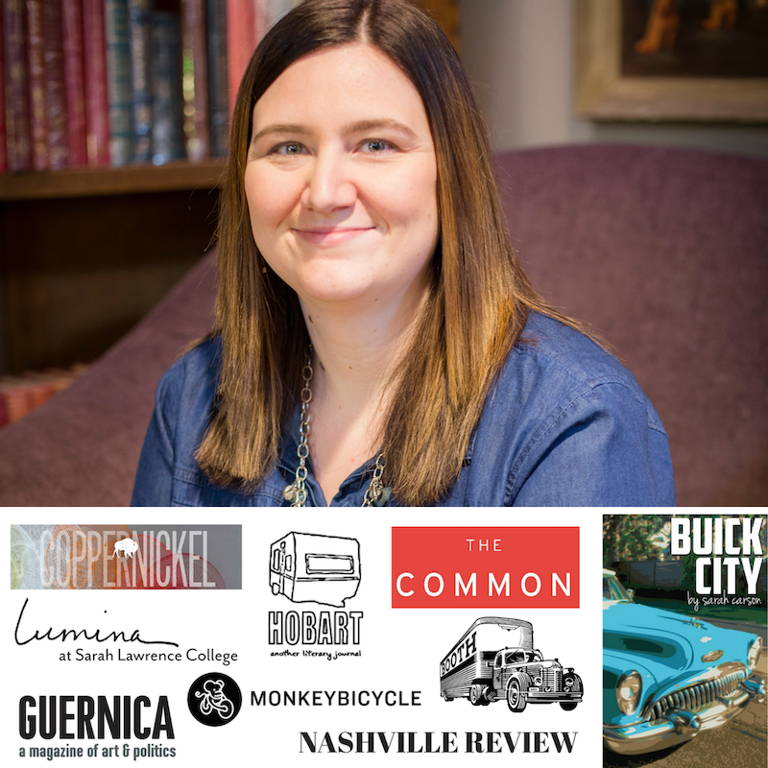 Michael Bourne
is a contributing editor for
Poets & Writers Magazine,
a book critic for
The Globe and Mail,
and a staff writer for the literary website
The Millions
. His work has also appeared in
The New York Times
,
The National Post
,
The Economist
,
Salon
,
The Georgia Straight
,
The Baltimore Sun
, and many other publications. He has published short stories in more than a dozen literary magazines including
Tin House
,
The Common
,
The Southampton Review
and
december
. Michael's debut novel
Blithedale Canyon
is due out from Regal House in Spring 2022. He has taught at the college level for more than a quarter century at institutions ranging from Fordham University and the University of British Columbia to George Brown College in Toronto, where Michael works now.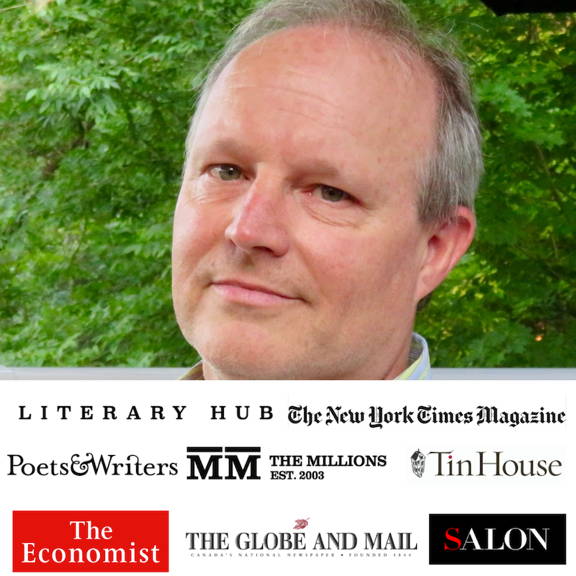 Kelly Luce is the author of Three Scenarios in Which Hana Sasaki Grows a Tail (A Strange Object), winner of Foreword Review's Editor's Choice Prize for Fiction, and the novel Pull Me Under (Farrar, Straus, and Giroux), a Book of the Month Club selection and one of Elle's Best Books of 2016. She grew up in Brookfield, Illinois. After graduating from Northwestern University with a degree in cognitive science, she moved to Japan, where she lived and worked for three years.Her work has been recognized by fellowships from the MacDowell Colony,Yaddo, Ucross Foundation, Sozopol Fiction Seminars, Ragdale Foundation,the Kerouac Project, and Jentel Arts, and has appeared in New York Magazine, Chicago Tribune, Salon, O, the Oprah Magazine, The Southern Review, and other publications. She received an MFA from the Michener Center for Writers at UT Austin in 2015. She is the editor of Electric Literature's Recommended Reading Commuter and was a 2016-17 fellow at Harvard's Radcliffe Institute for Advanced Study. She lives in an old grist mill in Knoxville, Tennessee.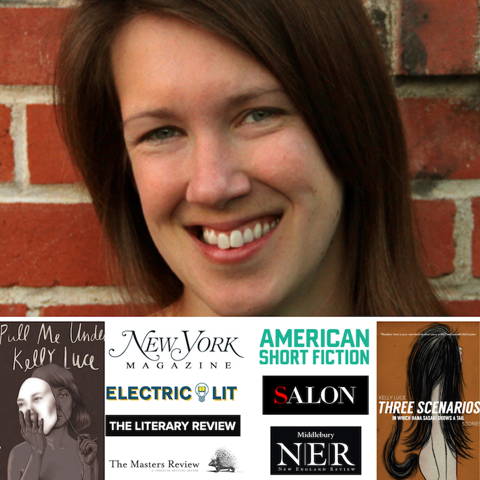 Kritika Pandey
is a Pushcart-nominated writer from Jharkhand, India, and a graduate of the MFA for Poets and Writers, University of Massachusetts, Amherst.She is the recipient of a 2021 residency grant at The Helene Wurlitzer Foundation of New Mexico and a 2020 grant from the Elizabeth George Foundation. She is the overall winner of the 2020 Commonwealth Short Story Prize, having been shortlisted for the prize in 2018 as well as2016. Her works have appeared in
Granta
,
The Common
,
The Bombay Literary Magazine
,
Raleigh Review
, and
UCity Review
, among others, and have been translated into Malayalam, Italian, Bengali, Marathi, and Pashto.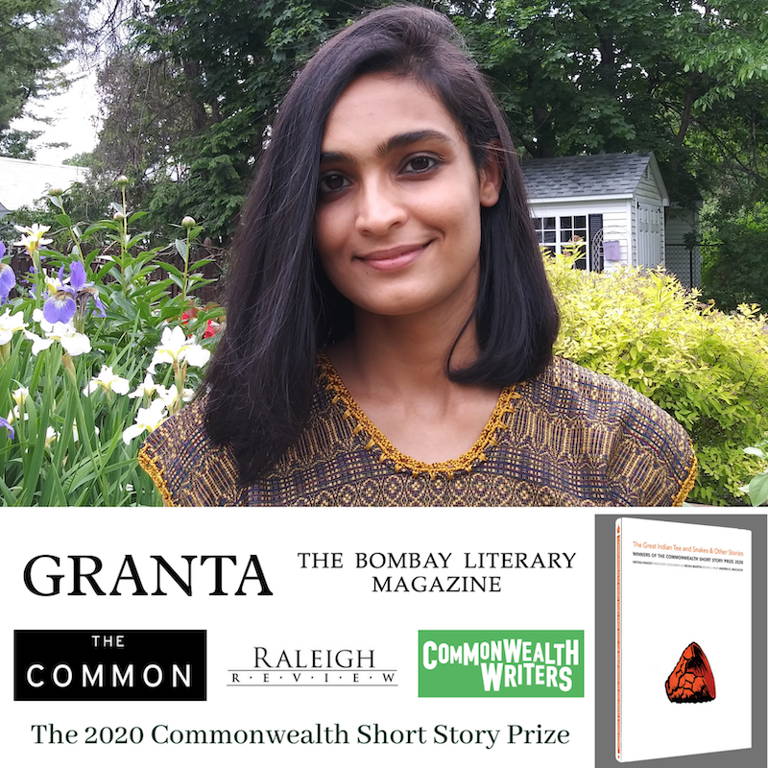 Alex Temblador is the award-winning author of Secrets of the Casa Rosada and an internationally-published freelance writer. Her second novel, Half Outlaw, a magical realism adult fiction novel, was acquired by Blackstone Publishing in 2020 and is expected to be published in 2022 in print and audio form. She received an MFA in Creative Writing from the University of Central Oklahoma and has since been a freelance writer for the last five years. Her Starred Kirkus novel has won such accolades as the NACCS2019 Tejas Foco Young Adult Award, MG/YA Discovery Prize Winner of Writers League of Texas Book Awards, and Kirkus' Best of YA Books of2018. Alex has two upcoming anthology publications, her creative work has been published in PALABRITAS and Cigale Literary Magazine, and her articles have appeared in outlets like Architectural Digest, Lonely Planet, The Daily Beast, Travel + Leisure, Bustle, Texas Highways Magazine, D Magazine, Fodors, among many others. In addition to being the moderator and brains behind Dallas' newest author panel series, LitTalk, Alex travels the world for her writing career and offers writing presentations and workshops at high schools, universities, and conferences in the U.S.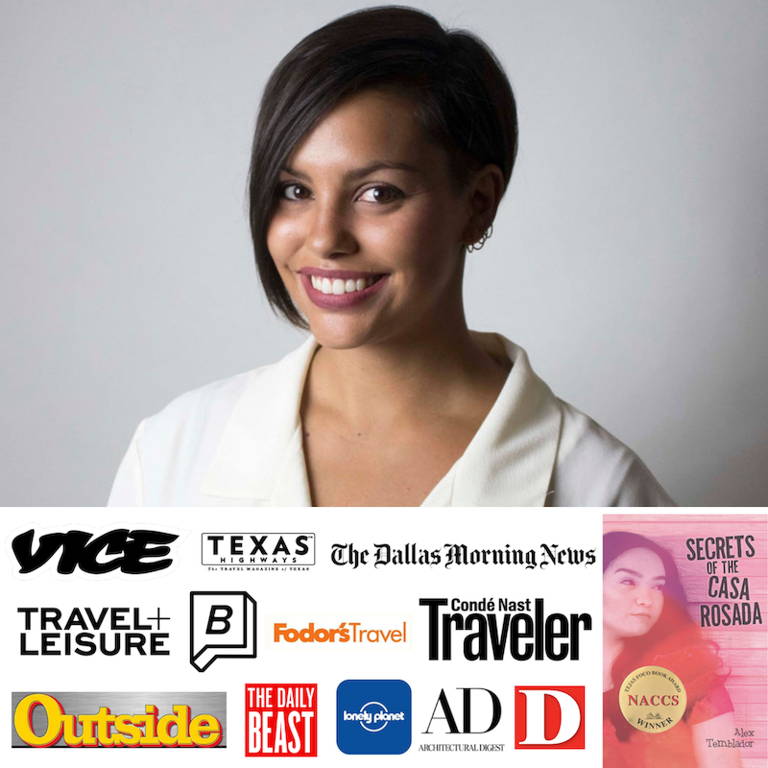 Christopher Hermelin is a literary agent at Fischer-Harbage with an MFA in Creative Writing from the New School. He earned his BA in Creative Writing at UC Santa Cruz. He represents projects across genres, preferring a "very good" book above all others. Christopher also co-hosts the literary podcast, So Many Damn Books.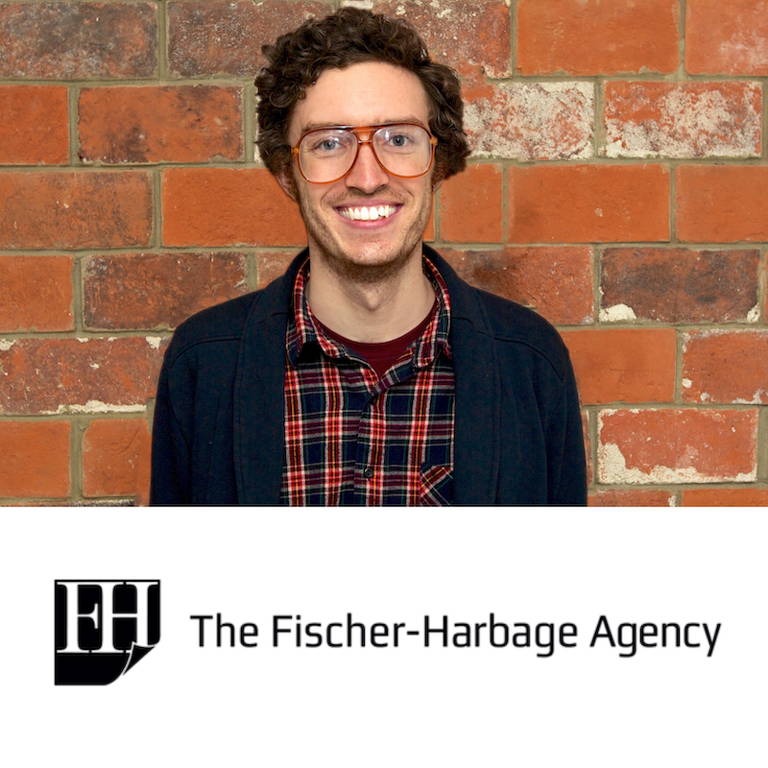 Antonio Ruiz-Camacho was born and raised in Toluca,Mexico. He moved to the U.S. at the age of 31 and began to write in English at 35. A former Knight Journalism fellow at Stanford University and a Dobie Paisano fellow in fiction by the University of Texas at Austin and the Texas Institute of Letters, he earned his MFA from The New Writers Project at UT Austin. His work has appeared in The New York Times, Salon, Texas Monthly and elsewhere. He is the author of the story collection Barefoot Dogs (Jesse H. Jones Award for Best Book of Fiction2015) and the forthcoming novel The Healing Room.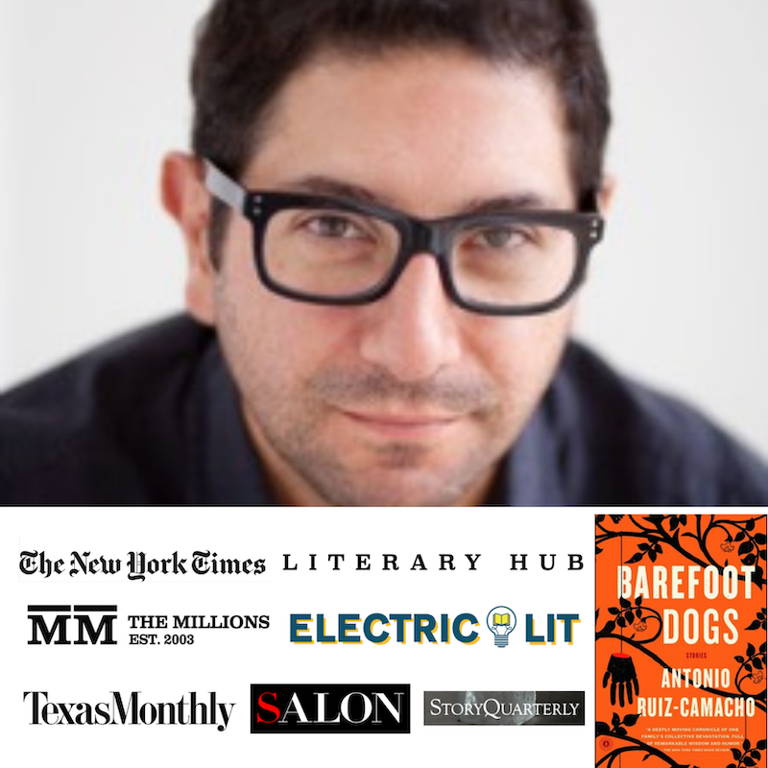 Adin Dobkin is a writer and journalist in New York. His essays and reporting have been featured in publications like New York Times Magazine, The Atlantic, The Paris Review, and others. He has taught at Columbia University and in Manhattan community outreach programs. Sprinting Through No Man's Land, his book about the 1919 Tour de France, will be published in 2021 by Little A.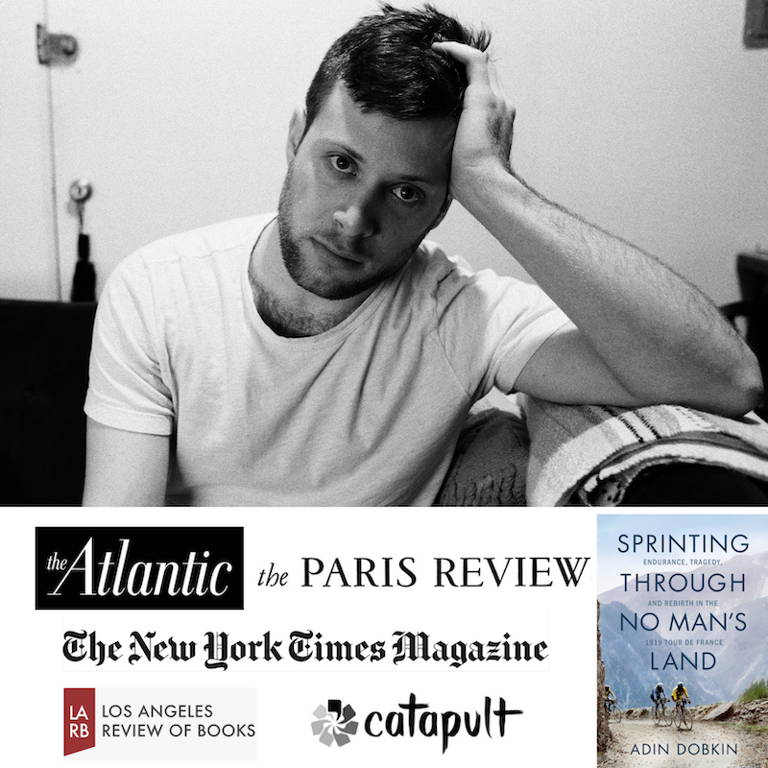 Melissa Marr is a former university literaturei nstructor who writes fiction for adults, teens, and children. Her books have been translated into twenty-eight languages and been bestsellers internationally (Germany, France, Sweden, Australia, et al) as well as domestically (on the NY Times, Los Angeles Times, USA Today, and Wall Street Journal). Accolades include starred reviews on numerous books (in PW, SLJ, Kirkus, Booklist, and Library Journal), YALSA Popular Paperbacks, IRANotable Book Pick, Book Sense Pick (YA and adult), Good Morning America Summer Pick for Teens, Scottish Book Trust, Red Maple finalist (in both Ontario and Manitoba), and Goodreads Good Choice Award (Horror), RWARITA award (YA). In addition to novels, Melissa has co-edited several anthologies, as well as published short fiction, manga and prose non-fiction. She is best known for the Wicked Lovely series for teens, Graveminder for adults, and her debut picture book Bunny Roo, I Love You.Upcoming books include her first children's book that will feature her photography as well as her words (2021), a historical fantasy middle-grade series (2020 & 2021), and a sequel to Bunny Roo (2021). She currently lives in Arizona when she's not off wandering.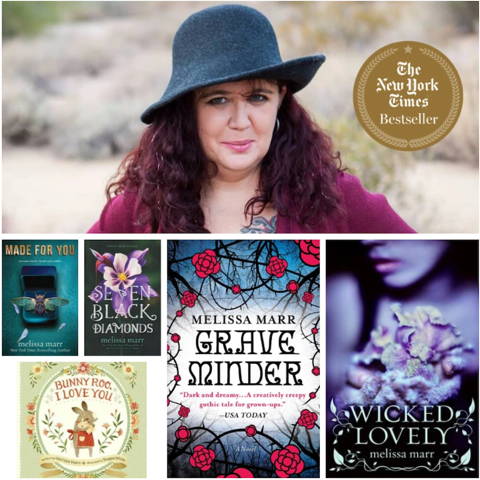 Jonathan Malesic's
writing on religion and spirituality has appeared in
New York Times Magazine
,
The New Republic
,
Notre Dame Magazine
,
America
,
Commonweal
,
Plough Quarterly
,
Religion Dispatches
, and elsewhere. His essays have been honored with special mention in the Pushcart Prize anthology and listed as notable in
Best American Essays
. His book,
Secret Faith in the Public Square
(Brazos Press, 2009) won the gold medal in the religion category in the Foreword INDIES Book of the Year Awards. He has won grants from the NEH and the Louisville Institute and has participated in residencies at the Collegeville Institute. He has taught at SMU, McCormick Theological Seminary, and King's College (Pa.), and he holds a Ph.D. in religious studies from the University of Virginia. Find him online at
jonmalesic.com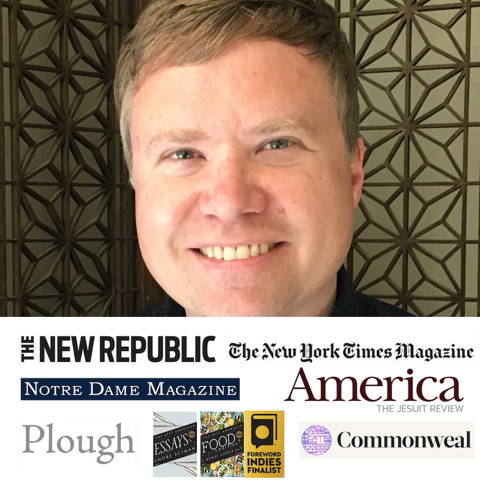 Courtney Cook
is a writer, illustrator, teacher, and lover of naps. Courtney's first book, titled THE WAY SHE FEELS, is forthcoming from Tin House in Summer 2021. She has been published in
The Rumpus
,
Hobart Pulp
,Empty Mirror, Entropy Magazine, Lunch Ticket, Literary Orphans, WaxNine, Luna Luna Magazine, Maudlin House, and Split Lip Magazine.Courtney is founder of new literary magazine focused on radical self-acceptance,
On Loan From the Cosmos
.Though she is located in San Francisco, California, she hails from the suburbs of Chicago, and considers herself forever a part of the Midwest.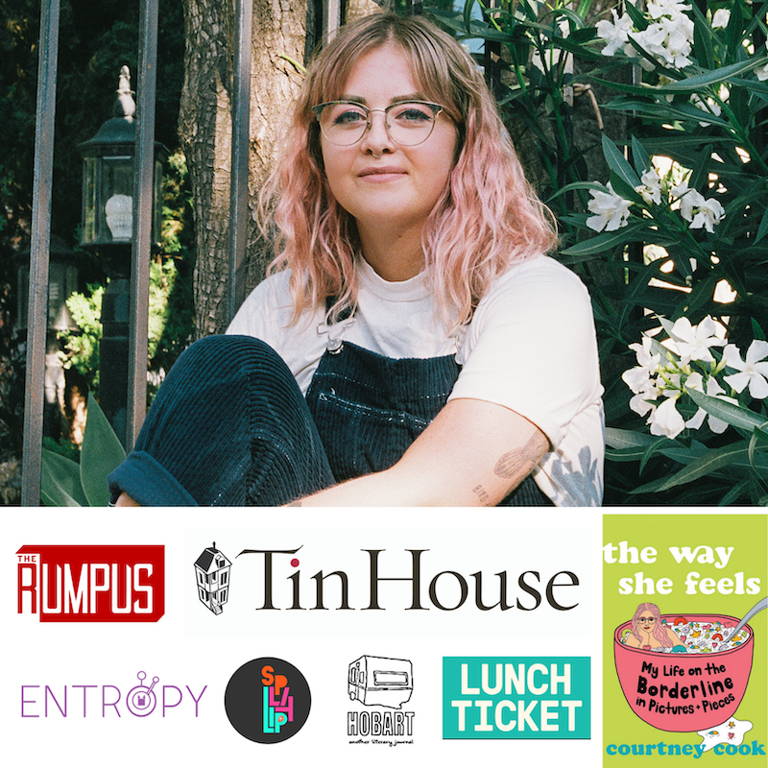 Ryan David Jahn grew up in Arizona, Texas, and California. He published his first novel, Acts of Violence,which went on to win the prestigious Crime Writers' Association John Creasey Dagger, in 2009. He has since published six others, including The Dispatcher, which was named by the Financial Times as one of the top ten crime novels of the year, The Last Tomorrow, and The Breakout. His story "All This Distant Beauty" was recently selected for inclusion in The Best American Mystery Stories for 2020. He lives in Louisville, Kentucky, with his wife, Jessica, and two daughters, Francine and Matilda.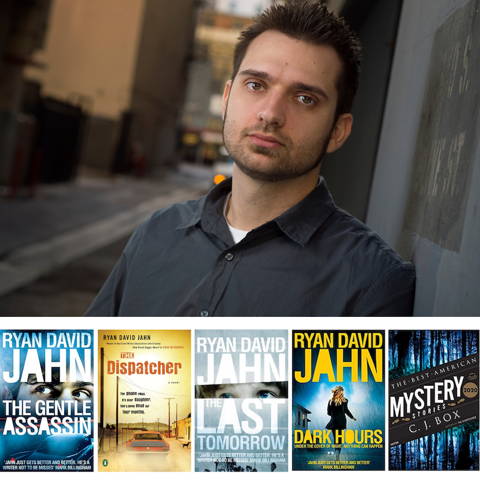 Samantha Mabry is the author of the young adult novels A Fierce and Subtle Poison and All the Wind in the World, the latter of which was long-listed for the National Book Award and named by Amazon as a Best Book of 2017. Her forthcoming novel, Tigers, Not Daughters, will release in the spring of 2020 from Algonquin Young Readers. Her short work has been featured in D Magazine, [foreshadow], and h_ngm_n. Born and raised in Dallas, Samantha graduated magna cum laude from Southern Methodist University with a degree in English. After taking a gap year, she moved across the country to complete a Masters in English from Boston College. Then, she moved right back to Texas.Currently, Samantha teaches composition, Latinx Literature, and creative writing at El Centro College in downtown Dallas.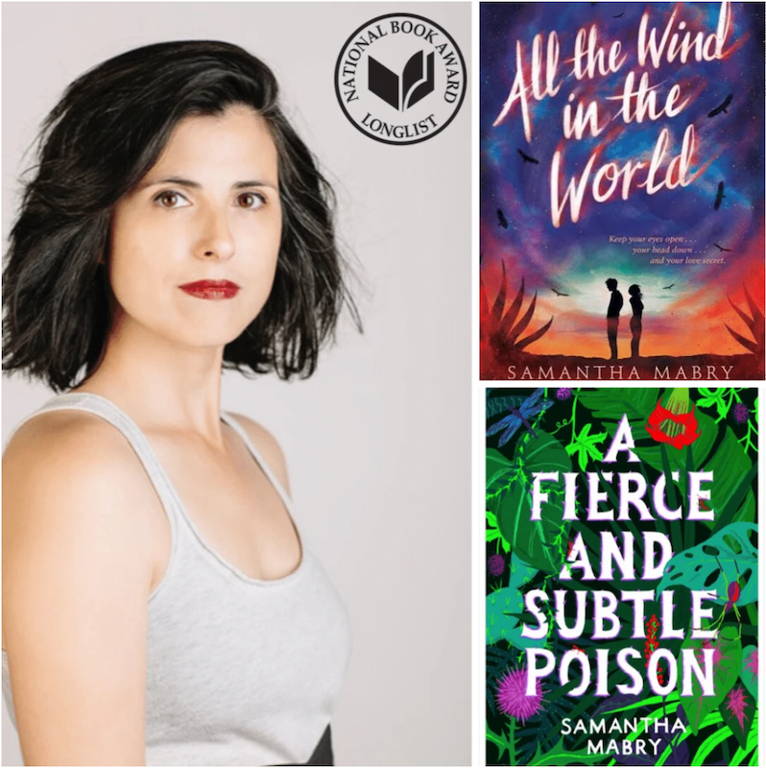 Eden Elieff
is a native Chicagoan who's lived in Texas(Dallas and Houston) for sixteen years now. She's published fiction and nonfiction in various literary journals, including
The Mississippi Review, Minerva Rising, Crab Orchard Review, Mid-AmericanReview, Quarter After Eight, Chautauqua Literary Journal,
where her essay was a prose contest finalist, and the
Sycamore Review.
Her essays have been nominated for the Pushcart Prize twice, most recently, for "The Will to Find a Testament," in
Minerva Rising.
Her work was also a finalist at a New Millenniums Writing contest in 2017. She's also published essays in the
Dallas Morning New
s and the online magazine
Role Reboot
, Eden Elieff holds an MFA from the Writing Seminars of Bennington College, a Post-graduate Diploma from Trinity College, Dublin, where she received the distinction of First Class Honors, a Bachelor of Music from DePaul University, and an AB from the University of Chicago, where she graduated with Honors in English. Her teaching experience is extensive: She's also conducted her own private workshop, taught at several college prep schools throughout the country, and at Rice University in Houston.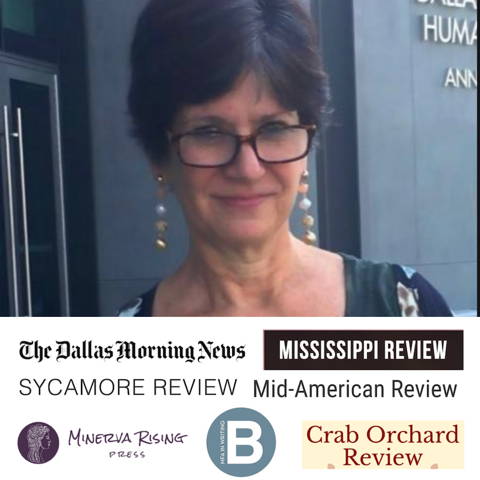 Shaun Manning
has written comic book stories for series including
Star Wars Adventures
,
Garbage Pail Kids
,
Dark Horse Presents
, and more. He is the writer and co-creator of three original graphic novels, most recently the historical fiction epic
Macbeth: The Red King
.Shaun has served in a number of roles in the comics community, notably as a journalist for leading industry website Comic Book Resources and as editor for
Roads (Not) Taken
, an anthology by up-and-coming and early-career comic creators funded on Kickstarter. Visit him online
HERE
.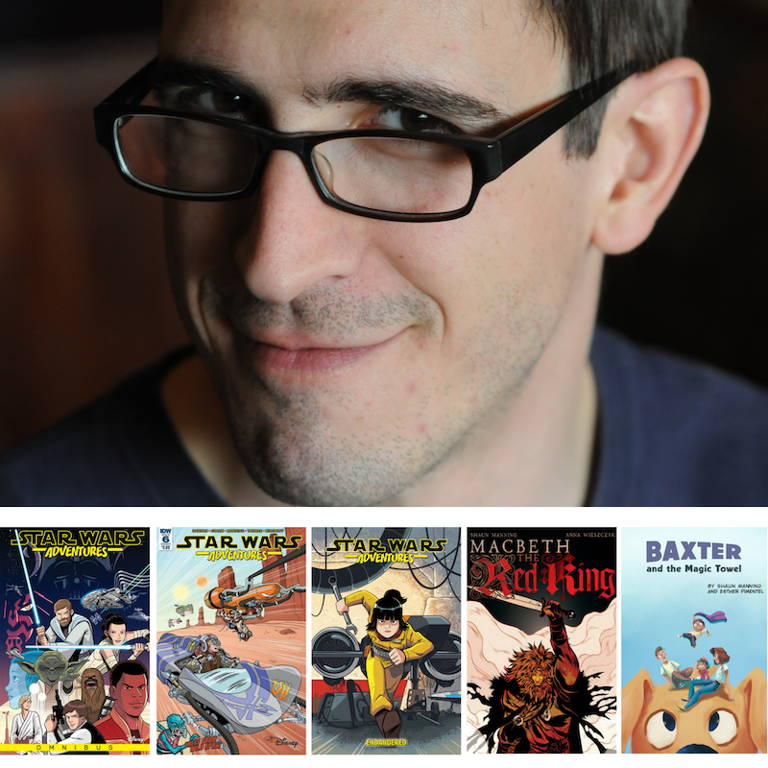 Kate Hill Cantrill is the author of the short story collection, Walk Back From Monkey School. She holds an MFA from The Michener Center For Writers, and her stories,essays, and poetry have appeared in literary journals such as: StoryQuarterly, The Believer, Mississippi Review, Texas Observer, Blackbird,Salt Hill, Del Sol Review, The Short Story Project, and others. She has received fellowships from The Corporation of Yaddo, The Virginia Center for Creative Arts, Jentel Artists' Residency, and The James A. Michener Fund. She is presently writing both a novel and an epistolary novella.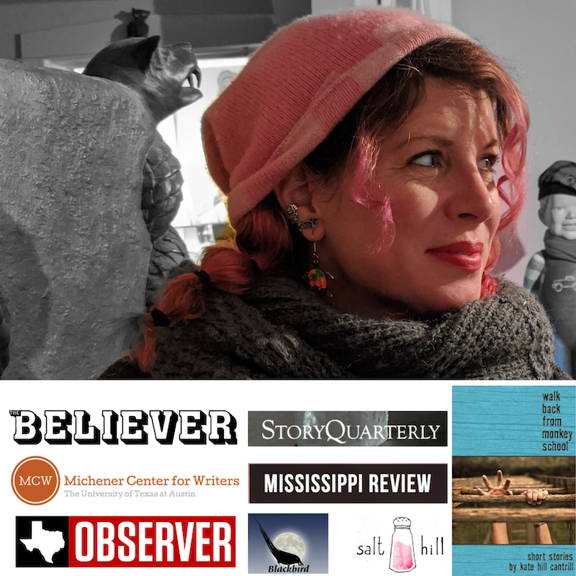 Cara Benson
is an award winning writer whose stories, poems, book reviews, and essays have been published in
The New York Times, Boston Review, Best American Poetry, The Brooklyn Rail,Fence, Electric Literature, Hobart, Vol. 1 Brooklyn, 3:AM,
and in syndication. She has received a New York Foundation for the Arts Fellowship in Literature and has recently completed her second book, a novel. Of her first book, a hybrid prose collection called
(made)
, the
Huffington Post
writes: "Benson does more with the two-word sentence than many poets doin two stanzas or even two poems, largely because it would be difficult to find even a single wasted word." Cara is represented by Akin Akinwumi of Willenfield Literary Agency and holds an MFA in Creative Writing from Goddard College. She has been a Visiting Writer for The NewYork State Writers Institute, Rhode Island School of Design, Evergreen College, Kelly Writers House at PENN, Stonecoast MFA, and Toronto NewSchool of Writing. Currently, she is writing a series of short works on thinking and walking for
Best American Poetry
called "Dispatches from a Distance."
www.carabensonwriter.com
or Twitter
@cbenson67
.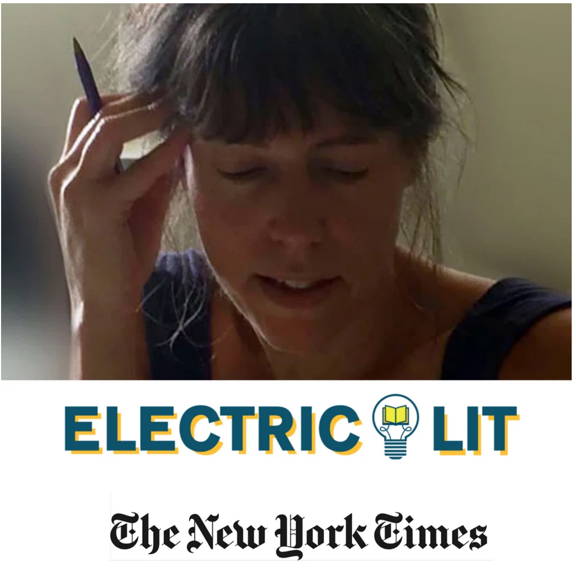 Allie Pleiter writes both fiction and non-fiction working on as many as four books at a time. She teaches creative people how to be consistently, dependably productive while teaching high-performing professionals how to create the vital content today's marketing requires. The author of over 40 published titles, Allie ha sspent a decade in the publishing profession with over 1.4 million books sold worldwide. In addition to her own writing career, Allie maintains an active writing productivity coaching practice and speaks regularly on faith, the creative process, women's issues, and her very favorite topic—The Chunky Method of time management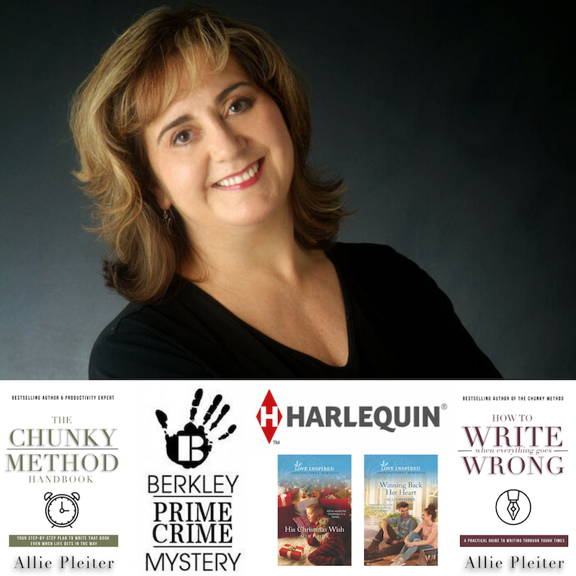 Justin Balog is a writer and arts administrator from Beach Park, IL. He holds a B.S. in Biology from the University of Wisconsin – Madison. He is a recent graduate of the University of Michigan's Helen Zell Writers' Program with his MFA in Poetry. He has received fellowships from the Vermont Studio Center and the University of Michigan. He currently serves as an Assistant Editor at Michigan Quarterly Review. He was work forthcoming from Ploughshares and Narrative Magazine.In addition to his writing, he has also managed arts programs at the University of Michigan and the University of Wisconsin – Madison.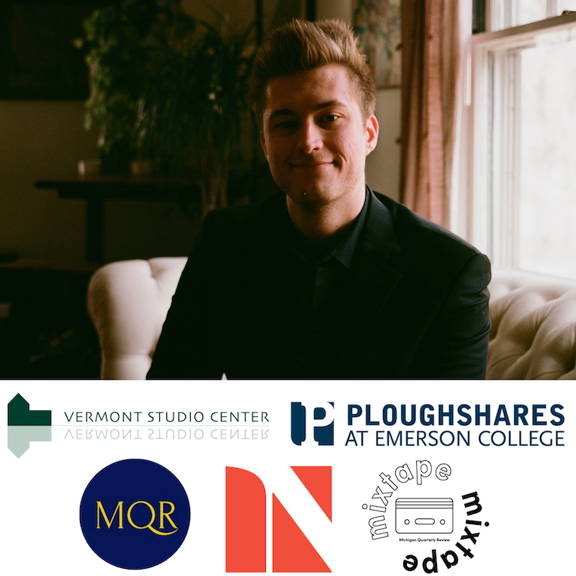 Constantine Singer
is the author of
Strange Days
,a young adult science fiction novel released by Putnam/Penguin Teen in December of 2018. Constantine grew up in Seattle and earned his BA in history from Earlham College and his Masters in Teaching from Seattle University. He is a teacher and a 20 year veteran of Los Angeles area public schools. Constantine only began working towards his dream of being a novelist later in life and his publication journey is the story of a "slush-pile" query success. He currently lives in the Echo Park neighborhood of Los Angeles with his family and he still teaches high school history, government and economics in South LA
.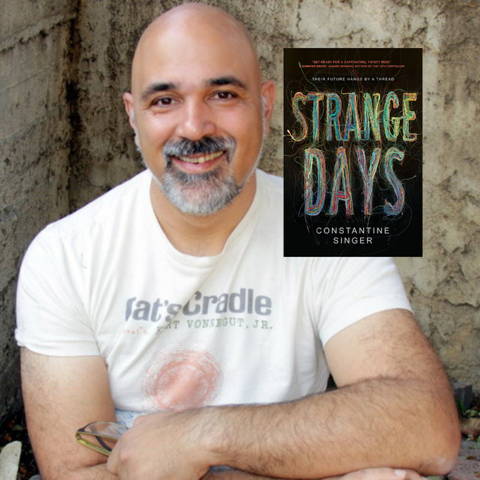 Rosie J. Pova
is a multi-published, award-winning children's author, poet, speaker, and writing coach. Rosie has two upcoming picture books,
Sunday Rain
, to be released in March 2021, and
The School of Failure: A Story about Success
,to be released in spring 2022. It's a story that celebrates imagination, the love of books, and new friendships, and it's now available for pre-order. Rosie also speaks on many women's topics and has appeared on TV, radio and print media. Originally from Bulgaria,Rosie now lives in Dallas, TX with her family. Find out more
at her website
or on her
Amazon Author Page
.